When Megan asked if we could do her maternity images at Starved Rock Lodge, we were very excited. It had been a long time since we had been there, but luckily we had a great day, plenty of place to work and Megan and Jacob came prepared with their ideas.
Here are 7 Images from our session with Megan and Jacob (and a little guy to be named later).
Oh and their dog Tyson was along for the shoot as well.
Megan and Jake had brought along some ideas of shots they liked from Pinterest, we did our best to take the concept and create images that were original for them.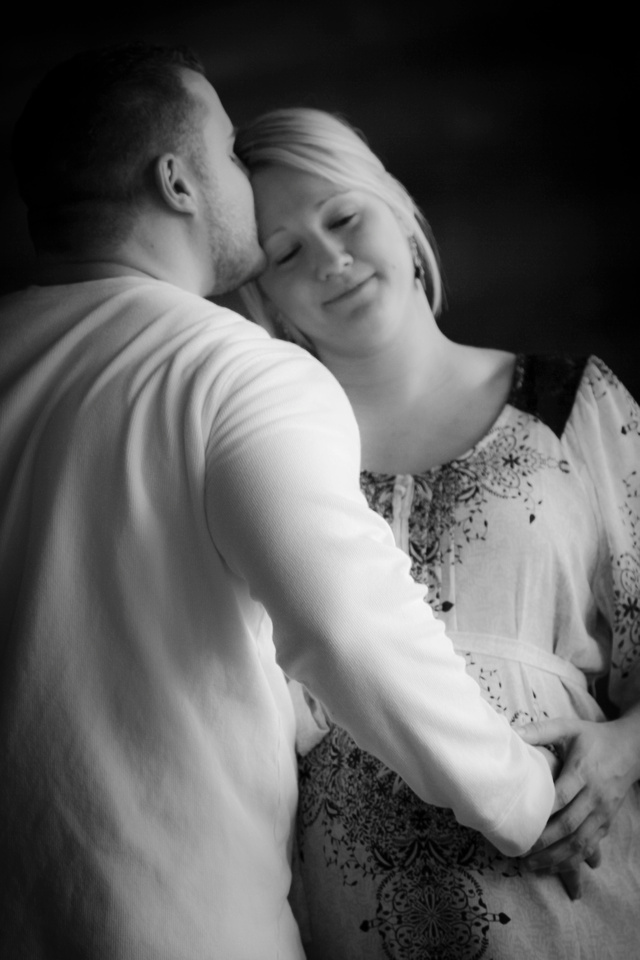 The windows at the Starved Rock Lodge allowed for some great natual light for our shoot.
Megan and Jacob were very easy to work with and a lot of fun. Jacob made a bad joke about a picture with a vending machine in it, well here it is. The blue blur is actually a Dasani Water Vending Machine - Shh, our secret, looked pretty cool with the blue shoes.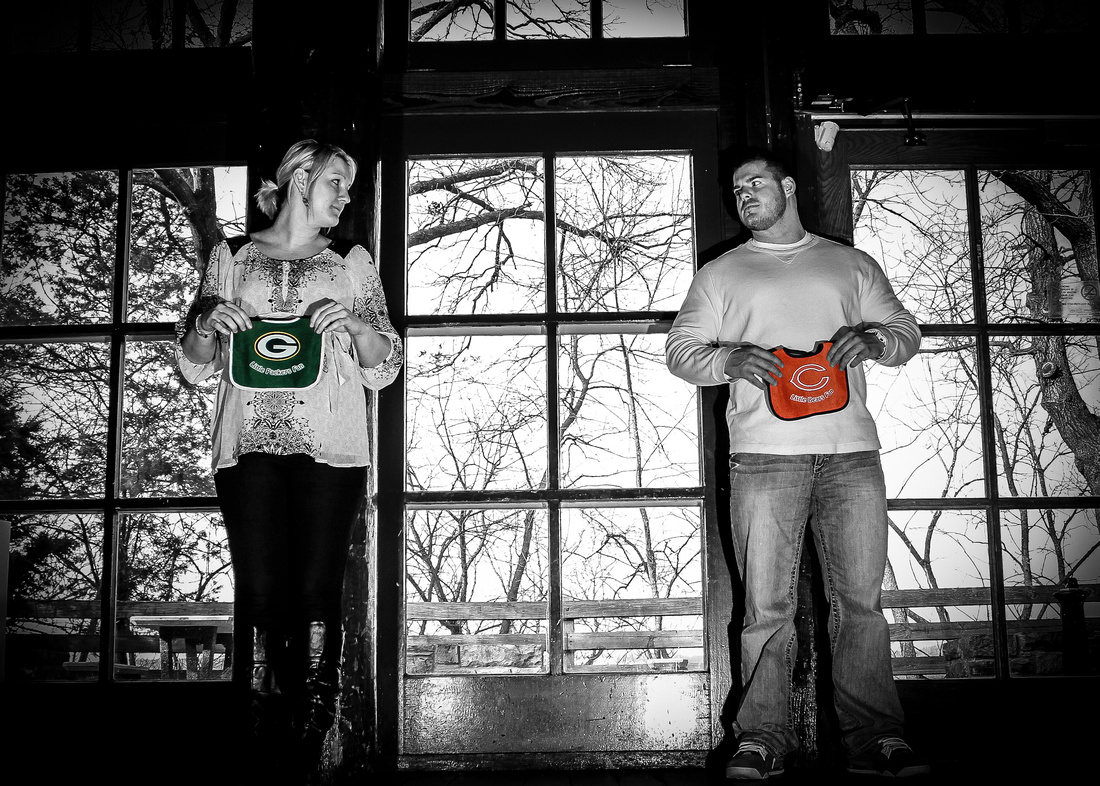 Here's where things got a little dicey. Looks like the new addition is going to have some decisions to make early on. At least we know he will be a huge fan of NFL football. This was my personal favorite from the shoot and I love that they brought along these props and were patient while we set up some lighting for this image.
It took us a few tries to get this one perfect, but I love the end result.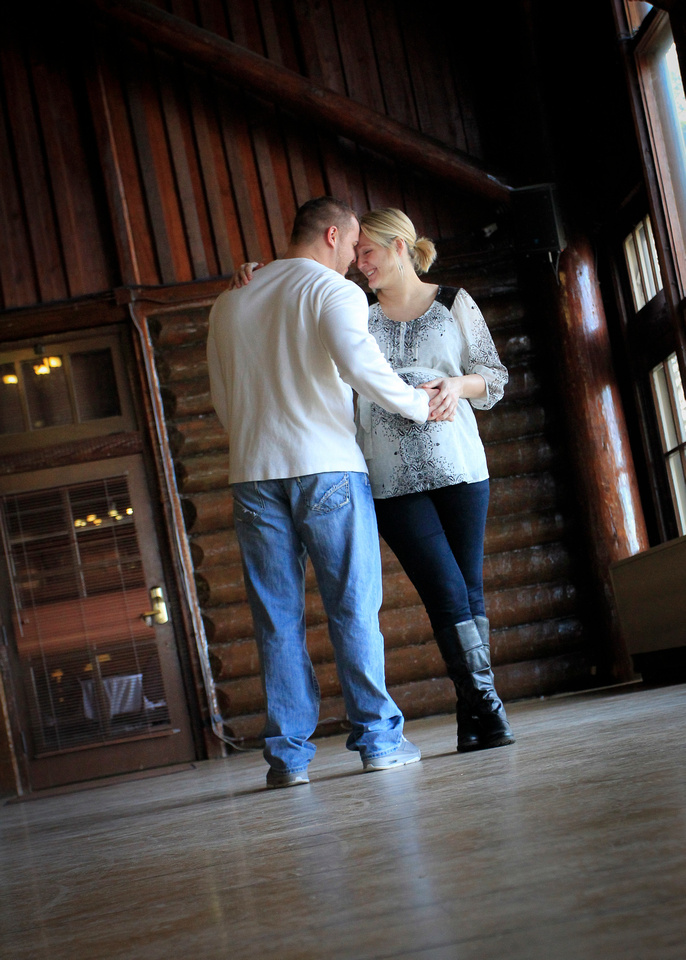 The setting was amazing and this shot was too easy after Jill set them up perfectly and the couple just relaxed in the moment.

We really enjoyed the shoot and wish Megan and Jacob the best. We were able to turn around the finished images in less than 24 hours and since Megan chose to purchase the full resolution digital files, she was able to put together a great image book for her baby shower that took place just a few days after the shoot.
Thank You Megan and Jacob for trusting J7 with your Images.
Jake & Jill | J7 Images