Its only been 2 weeks since the end of the 2012-2013 season, and while I am enjoying some time at home, I am missing the season. Here are my 7 personal favorite images from the 2012-2013 season.
Enjoy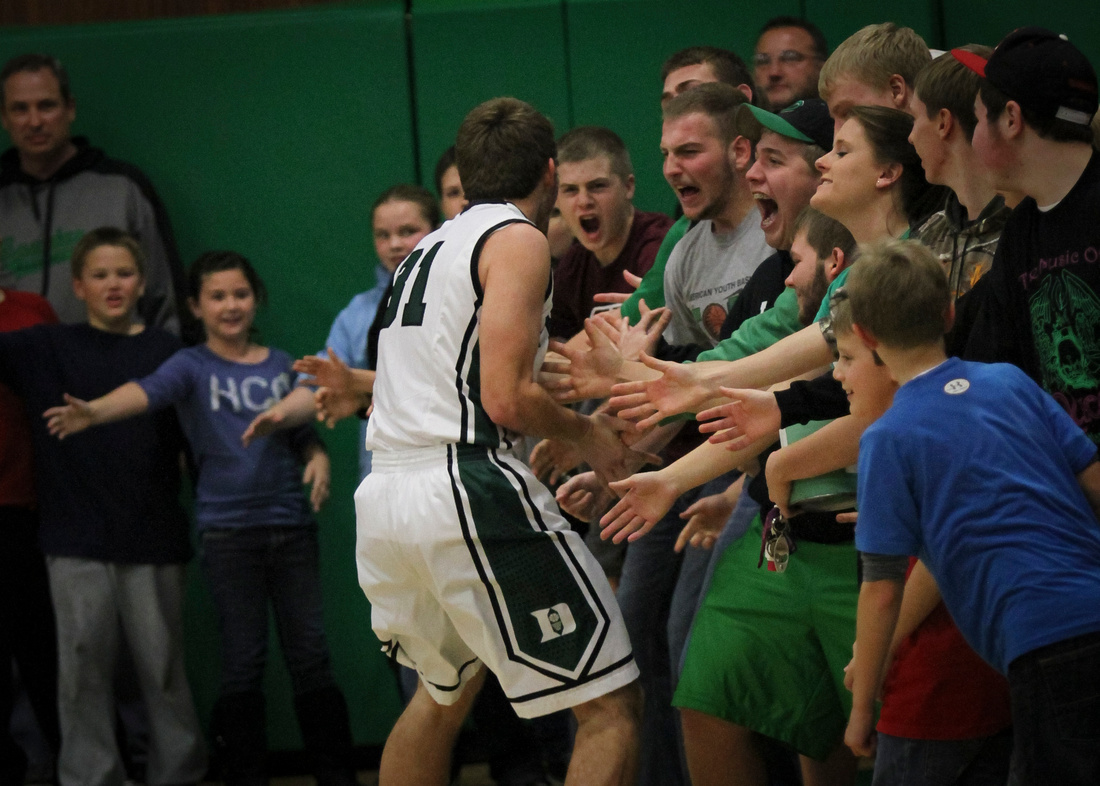 Dwight does this tradition better than anyone else in the State, nothing better then getting the students, fans and parents involved in the action.
The Lights Out introductions were a nice touch this season and an exciting addition to the pre-game rituals.
I love this image, because it was taken with 8.6 seconds on the clock in a game where we were losing by almost 30 points, yet we were still hustling until the end and there are still fans in the stands.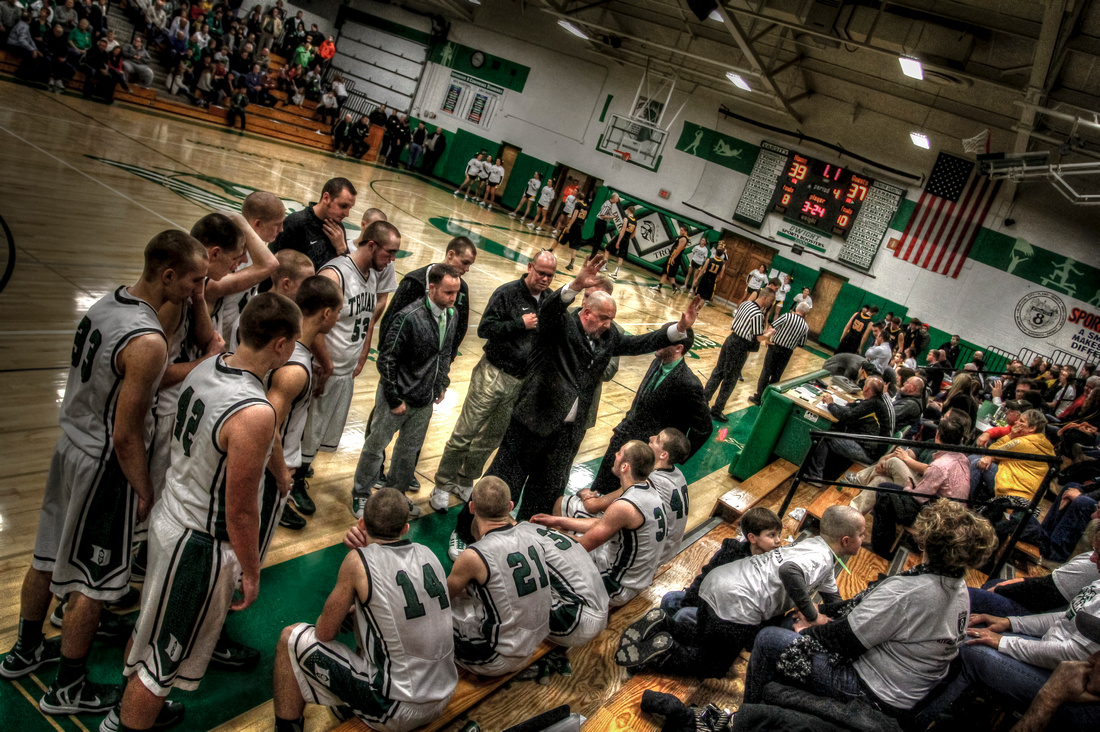 This represents the peak of our season, following this time-out we secured a win vs. Hercher and began and nice winning streak to finish out the regular season.
We had an amazing student section this year led by the Class of 2013. Always fun to shoot the fans reactions. I am going to miss these Seniors.
It was great to see the lighter (or shorter) side of coach. We think he borrowed this tie from his 8 year old.
All good things come to an end and despite a loss in the first round of regionals, the Trojans went out with class as our 5 seniors finished the game together for the last time in their high school career.
While I am looking forward to warmer weather, I am alway sad when the Basketball season is over. Just 3 short years ago the see was planted for J7 Image when we began posting some pictures from basketball games.
We are offering a DVD of these and all the other images from the 2012-2013 season for $25, just let us know and we will make sure we get these memories in your hands.
Thanks for another great season Trojans. We are going to miss Jacob, Kiefer, Blake, Carson and Ryley and wish them the best in their future adventures.
Jake