July is almost over and that means the NFL teams have started training camp. The Chicago Bears are only about 35minutes away from Dwight in Bourbonais so we went to see them on Day 2 of their camp. The Bear's Media team was very accommodating and it was awesome to be inside the lines to get some images for The Paper.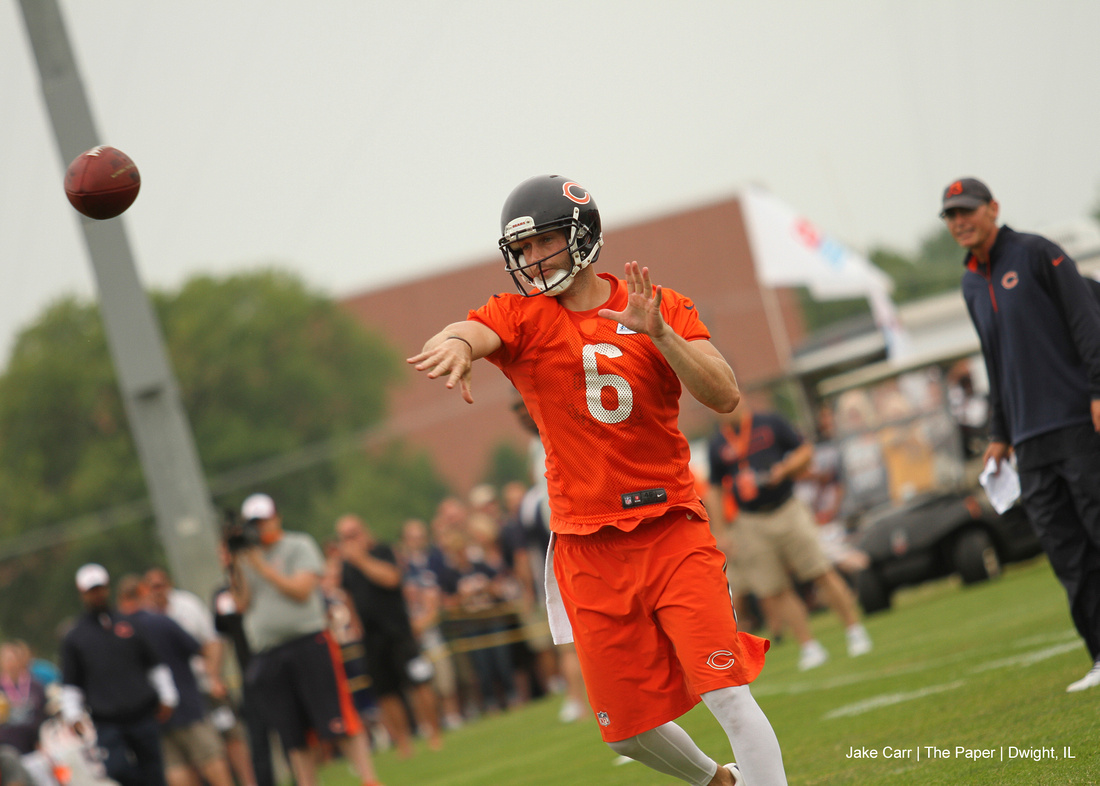 One of the first things I noticed at camp is that Coach Trestman is everywhere. There is a reason he is in shape. He is hustling on every play. Everything at Training camp moves very quickly. They don't seem to waste any time.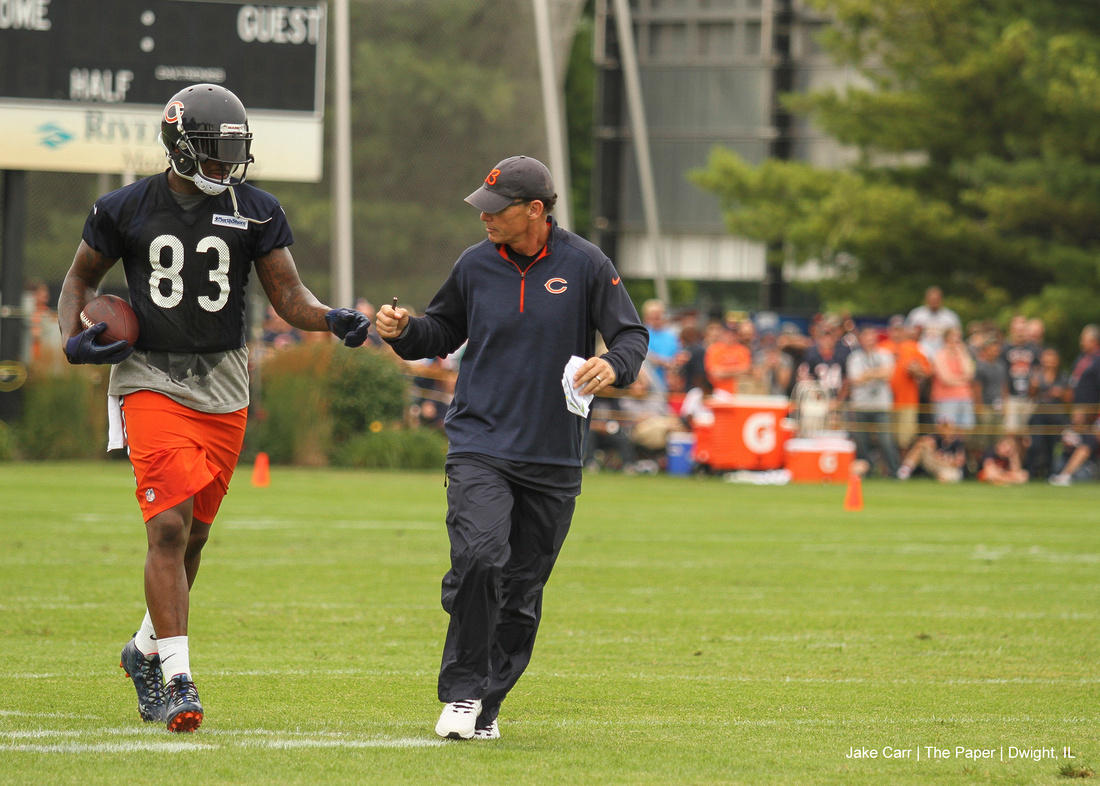 NFL players are buff, but on TV its hard to tell just how athletic they are with all their pads on. Today's practice they were only in helmets so it was impressive to see just how athletic these players are.
As some of you may know, we root for the Minnesota Vikings in our house so it was both good and bad to see Jared Allen up close in a Bears uniform. I was very impressed with how athletic he is and he seems to have a really great personality on the field. He will be a great asset to the Bears.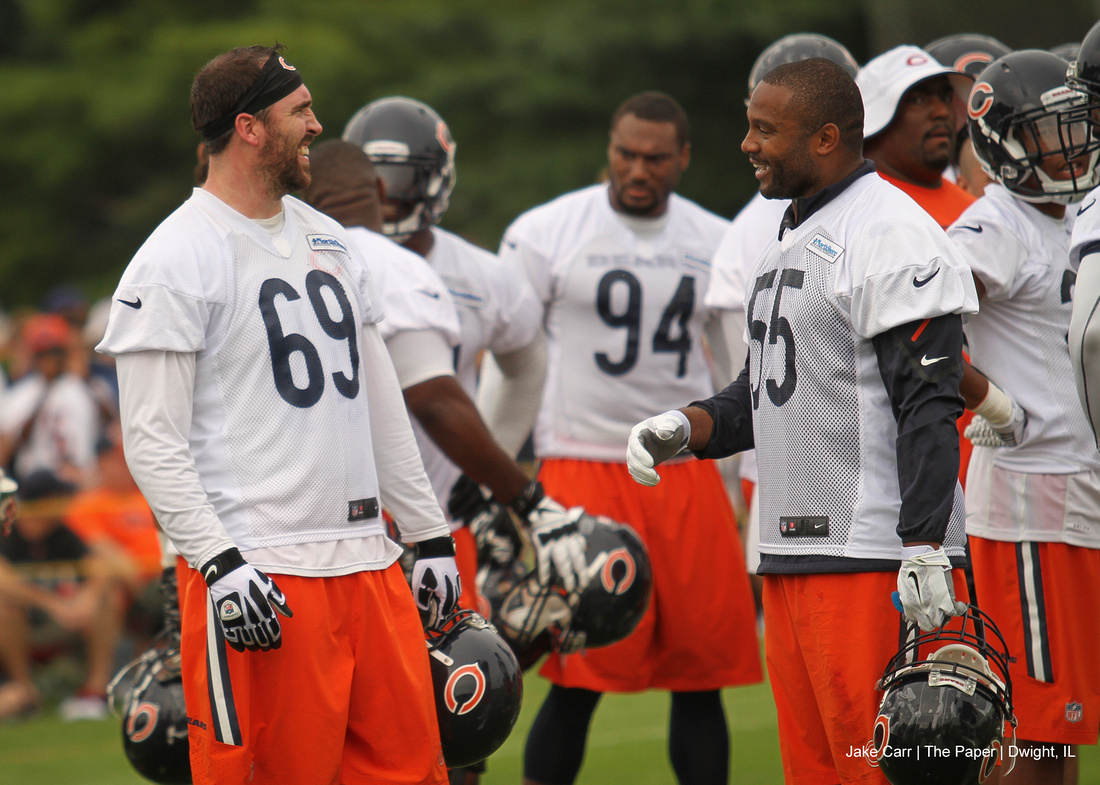 It was a great day and a great experience. The photographer next to me was in possession of about $30,000 worth of equipment, but I was happy with my images and the experience and I compared my images with his that were posted on www.chicagobears.com - I was very happy with how I compared. I will wrap up with a few of my favorite images from the day. The rest of the images will be posted in a special edition gallery on The Paper's web site and I will put out a link when those are available.

The Handoff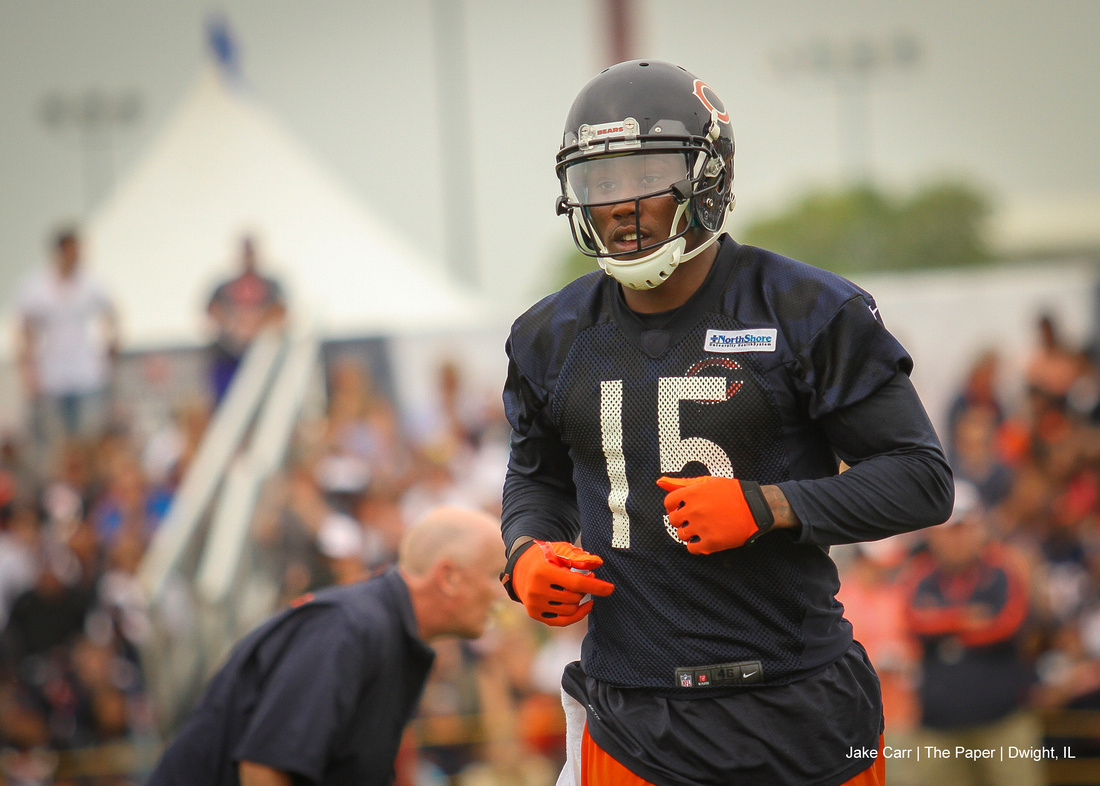 Brandon Marshall
Matt Forte's Visor is very cool!
Thanks for checking out the images. I will send out a link to the rest of the images as soon as they are available.
Jake